OOC Information
Player: Jess
Contact Information: Firebenderjess on Plurk, AIM and Skype
Allen Ridgeley (AU)
Canonpoint:
Just after Shion summons Abel's Ark.
Age:
25(Died at 22)
Wish:
"I wish there was another way" referencing the choice between resetting the universe and accepting the end of everything.
Result:
He was given knowledge of the canon timeline, wherein the surviving protagonists took it on themselves to find a way to stop the Rejecting Wills from destroying the universe, and informed that this was the reality that would result from the next activation of Zarathustra.
Weapon:
Benzer Ace, a high tech crossbow that fires bolts of energy provided by the user.
Outfit: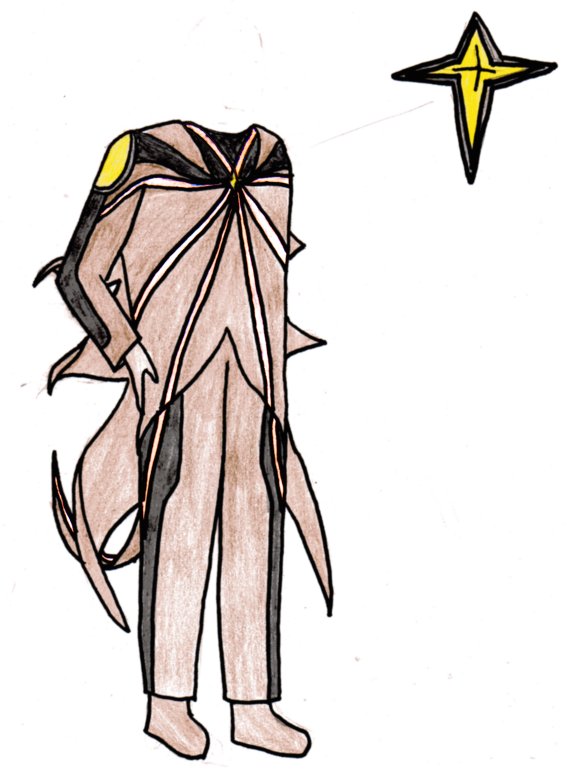 Powers
» POWER ONE - Durability: he can take much more of a beating than an ordinary person can before he drops from cumulative injuries (harder to break bones, can afford to lose more blood, etc.), though damage to vital organs is still fatal.
» POWER TWO - Empathic healing: he can heal the injuries of others, but he feels the full pain of anything he fixes.
Permissions

Fourth-walling is okay, but stick to canon events.
Backtagging is good as long as it doesn't lead to continuity errors.
Feel free to have your character flirt with him if they're so inclined, but he'll probably be clueless unless it's really blatant.
Roughing him up is fine, he can take it. Just ask before killing/anything that might actually incapacitate him.